CMRE.Sermon.net
Christian Missionary Radio Evangelism sermons can be heard online.
Christian Missionary Radio Evangelism sermons are now online with below link.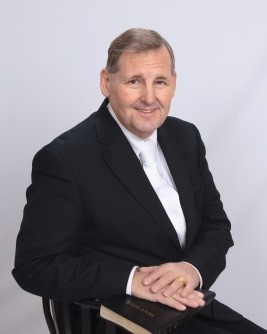 FRESH WORD BRINGS FRESH FAITH!!
You need to wait a little for sermons.net to appear below for listening.
Current series of messages entitled:
"Resurrection, Rapture and Return of Christ"
Parts 9-21 Part A in series available
(Salavation Altar calls given at end of most messages!)
Parts 9- 21 B are "Healing" messages.
(Praying for Healing at end of all messages!)
Special 2019 Passover-Resurrection Communion Series
Be informed, educated and prepared to take Holy Communion at :
Home, Hosptial, Jail and Churches anywhere around the world.
Plus,Communon Healing messages with prayer for the sick on all messages!
The Fear of the Lord series is now uploaded !
The Day of Atonement message uploaded!
Halloween-Occult two part messages being uploaded!
Click: Sermon.net frames below for messages of your choice on Sermon.net
You can chose Bible Versions and (100) Languages by clicking "Bible" under the sermon.net frame of first message.
Then highlight and click "Versions" for Bibles and "Languages" choices to read Bible.
This is clear on Google but Bing search engine has a little different set up for clicking on Bible versions or language options. On Bing, see the three horizontal lines icon at the right top corner to click for these options.
Bible's can be compared or contrasted but beware of watered down words which takes away or dilutes its Holy Spirit Inspiration as God intended. I recommend the following Bible versions for best reading and comparison that I have found thus far.
I use the KJV Thompson Chain-Reference Bible 1982 version, KJV by Scofield 1967 version (do not agree with all the Scofield scholars notations but many are very good) RSV,NIV,NAS,(ASV for Greek word parsing only). Other translations used from personal library: The Interlinear Bible English to Greek and English to Hebrew, Vol 1-4 by J.P. Green, The Majority Text Greek New Testament Interlinear. I do have some other versions but not needed to list them here.
Remember the words of the Lord through the Apostle Paul "All scripture is given by inspiration of God and is profitable for doctrine, for reproof, for correction, for instruction in righteousness: that the man of God may be perfect, throughly furnished unto all good works." 2 Timothy 3:16-17
Also of very important note the Apostle Paul said: I charge you therefore before God and the Lord Jesus Christ who shall judge the living and the dead at his appearing and his kingdom: Preach the word, be instant in season, out of season; reprove,rebuke, exhort with all longsuffering and doctrine. For the time will come when they will not endure sound doctrine but after their own lusts shall they heap to themselves teachers having itching ears and they shall turn away ears from the truth and shall be turned unto fables but watch thou in all things, endure afflictions, do the work of an evangelist, make full proof of thy ministry." 2 Timothy 4:1-5
I have preached more than fifteen hundred sermons in the last thrity years. About three hundred while in the Pastoral postions, Evangelistic Tent ministry, resuce missions, nursing homes and church revival meetings. About twelve hundred messages have been spoken over radio ministry.
The sermons selected below on Sermon.net are from the current radio ministry on stations broadcasting into the USA, Canada, Europe, Africa, Mid East and Asia areas. The radio transmitters reach over seventy countries with a clear good signal.
BE PATIENT FOR THE SERMON.NET TO APPEAR BELOW...MAY TAKE A MINUTE TO UPLOAD!!!