Online Communion Service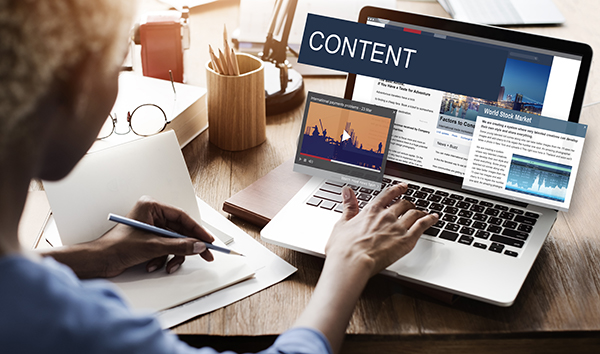 Communion Service
1. Begining Passover 2019, I offer Holy Communion over The Christian Missionary Radio Evangelism broadcast on the air into many countries of the world. See the radio broadcast schedule for times and frequency's in your area.
Those who listen to the CMRE radio broadcasts are prepared weeks in advance to take communion with me in their town, village, city, home, apartment, hospital, retirement home, nursing home or other locations during Passover.
2. Now it is time to extend this service to the church through internet social media age. 
Holy Communion Service is offered to any Christian anywhere in the world at any time of the day or night 24/7/365. No restrictions, nor hindrances, no boarders to prevent you from Passover Communion. There is no need to travel to the local church when you are unable to attend. Of course, the local body of believers in the local church is the best place to partake in Holy Communion.
This online CMRE Holy Communion Service option is offered to Christians when the believer is unable to attend the local church for Holy Communion service. The benefits of local church communion service includes: music, songs and praise to the Lord, fellowship with other believers and a live Pastoral sermon. Plus, you get out of your house for awhile to enjoy God's nature and maybe a meal together with family or friends. The online Communion option is for those who are unable to attend the local church Communion Service.
3. Any Christian can partake in Holy Communion but only after we meet the requirements. The Biblical requirements as written by the Apostle Paul and spoken by our Lord Jesus Christ will be studied. These requirements are essential and most important to qualify to partake in Passover Communion Service.
Ignoring, avoiding or purposely violating these Divine instructions can result in negative consequences according to the texts. Therefore, we the church must take these instructions seriously.
I will be uploading a video and radio message bringing the live recorded communion service to viewers. I will be teaching on Communion from the Bible in order to get you ready to partake in Communion. This will be followed by another video with the actual Holy Communion Service. You will be prepared and ready to honor Christ and testify that Jesus is the Lord. 
So,if you desire to partake in Passover Communion each year and/or Communion Anytime; you will want to: listen, learn, prepare and examine yourself before we partake of the Bread and Cup of the Lord.
I hope this stirs your soul and heart with freedom to honor the Lord anytime you desire!
Communion radio messages have been uploaded to cmre.sermon.net  message archive located
icon at the top of this home page.
   THE COMMUNION SERVICE CAN BE SEEN ON MY FACE-BOOK PAGE.
                        CLICK  FACEBOOK ICON ON THIS HOME PAGE
                                                       and
                            TYPE IN FACEBOOK: Revg Hammond
ALSO, HOLY COMMUNION OVER MY RADIO BROADCASTS EACH YEAR! DONE IN 2019, 2020, 2021 and 2022 COMING!
YOU CAN HEAR THE BROADCAST ON WBCQ STREAMING AUDIO SHORTWAVE INTO ALL THE USA 7490 WEB- CAST ON THURSDAY'S 8:OO-9:00PM
WGPAsunny1100.com SUNDAY 9:00-10:00 AM IN LEHIGH VALLEY (BETHLEHEM) PENNSYLVANIA STEAMING AND WRMI.NET Wednesday 5:00-6:00pm SHORTWAVE INTO ALL OF  EASTERN USA, EUROPE, MIDDLE EAST TO NORTH INDIA, NORTH AFRICA WITHOUT STREAMING. Check each
station web site under programs to confirm times during the year.
HOLY COMMUNION IS ONLY FOR BORN AGAIN (NEW BIRTH) CHRISTIANS.
We are testifying to the world about the death, burial and resurrection of the Lord Jesus Christ. Furthermore, we are testifying of his ascension to heaven and soon return for his church then world rulership.
1. I Corinthians 11:23-32 is the communion text Apostle Paul wrote and used.
Verses 27-32 are examination instructions given before any of us partake in Holy  
Communion. I STRONGLY recommend each of us apply these texts to our life  
before we take the cup and bread communion of the Lord Jesus Christ.
2. 2 Corinthians 13:5 "Examine yourselves, whether you be in the faith,prove your own selves. Know not your own selves, how that Jesus Christ is in you except you be reprobates."
3. Galatians 6:4 " Let a man prove his own work and then shall he have rejoicing in himself alone and not another."
4. Psalm  26:2 " Examine me O Lord and prove me, try my reins and my heart."
5. To examine ourselves, we need information from the Bible to tell us what
    kinds of sins, transgressions, iniquities or trespasses violate God's New  
    Testament word.
6. I use Romans 1:18-32;Ephesians 4:17-32,5:1-21; Galatians 5:16-26; Colossians  
3:5-17; I john 1:9" if we confess our sins, he is faithful and just to forgive us our sins and cleanse us from all unrighteousness."
Also, are we obeying God's Ten Commandments and the Lord Jesus commandment to love one another as he loved us?  Matthew 5-7;John 13:34-35, 15:12-17
Remember forgiveness of others is a big issue with the Lord as Matthew 6:9-15 explains the consequences.
7.Plus, examine ourselves, if we are applying all the instructions of the sermon on the Mount in Matthew chapters 5-7.
As long as we are working on our salvation to grow in righteous living standards and holiness standards shown in the New Testament then we should have the supernatural witness of the Holy Spirit of peace and joy within our hearts.
After new birth salvation, we purge ourselves, examine and mortify the carnal actions of our body and soul as an act of our own will. We repent to God and accept forgiveness from the Lord Jesus.
As we grow towards maturity in Christ likeness, we will be obeying what Jesus said to do. We must abide i n the Vine as his branches. John 15:1-11,12-27.
We will be ready for Holy Communion after we have examined ourselves.
There are other texts that speak to this issue but for now, this will get us going in the right direction. 
                                  Welcome to discipleship transformation.
                                   GOD'S BLESSING'S UPON YOU !